What Are the Key Components to a Custom Home Theater?
The Speakers, Screens, and Lighting Options to Build Your Dream Cinema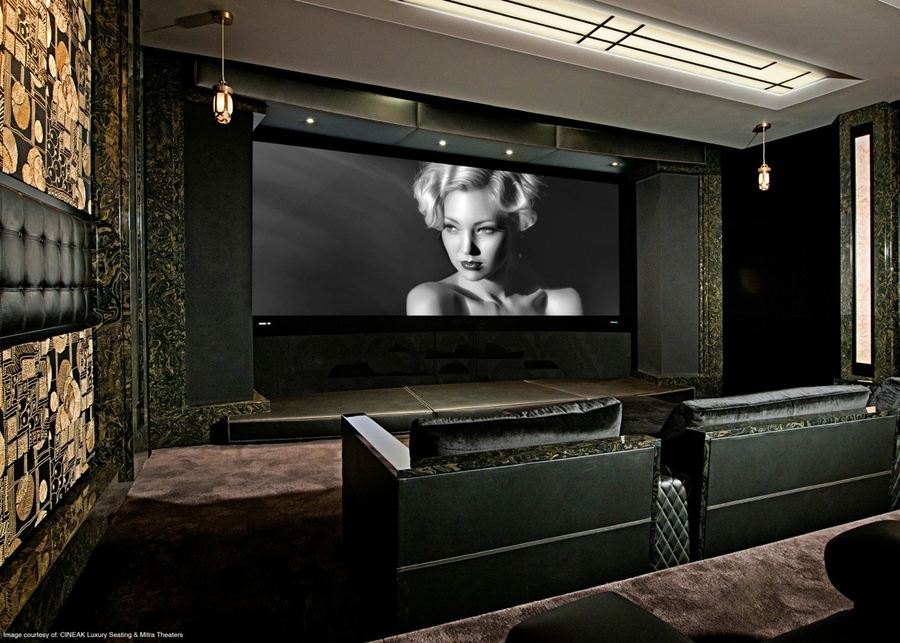 Whether you're sitting back with a classic like Gone with the Wind or catching up on a recent favorite like Stranger Things, cinema and shows are always best on the big screen. Why not bring the magic of the movie theater to your home, where every viewing night with family and friends is thrilling and memorable? Before settling into your cinema, it's important to note that private theater installations can be a complex project, and you'll want to get each component right the first time.

That's why as Anchorage, Alaska's premier home theater installer, we at Northern Technology Solutions, LLC have rounded up our favorite private cinema solutions. We've sourced our favorite TVs, projector screens, audio components, and lighting control ideas, and we hope this guide will help you towards the best viewing experience possible.

SEE ALSO: Choosing a Smart Home Company: Why Work with Northern Technology Solutions, LLC

TVs & Projector Screens

While usually a projector would be essential for wide theater views, Sony's MASTER Series includes ultra-flat screens up to 98" wide diagonally. That's taller than a person! With incredibly clear 8K, OLED, and HDR, their screens offer more vivid colors and darker blacks than ever.

If you're looking for an even wider screen, Sony's Home Cinema Projector offers native 4K technology and are compatible with IMAX Enhanced content. You can project onto any sized screen you'd like, with the option to include a motorized retractable screen in matte grey, black, silver or white colors. Depending on your room's size and the amount of ambient light you receive, we can help you find the screen to suit your needs.

Unparalleled Audio

For big visuals, you'll need big sound. While there are high-quality soundbars and built-in TV speakers available today, nothing compares to the adventure of surround sound. Hear the character's dialogue like you're there in the film eavesdropping. Experience each note of the score as though there's an orchestra in the room. With high-quality speakers, subwoofer, and receiver, your audio will sound like a professional theater's.

The brain of your surround sound system is the receiver, which delegates audio to appropriate channels. Pioneer Elite receivers provide 3-dimensional sound with Dolby Atmos technology and can easily connect to different sources with built-in Bluetooth and wireless applications. In-wall and in-ceiling speakers from McIntosh are created with home theaters in mind, offering a controlled air chamber that minimizes distortion and irregularities. Included in their speakers are two subwoofers that deliver robust bass sounds. The grilles are paintable, too, so you can customize them to blend into any wall.

Lighting Control

Just like we expect the lights to dim while the previews start at our local cinema, you should be able to easily control the lighting in your space to set the perfect mood. With lighting fixtures incorporated into your Savant smart system, you can create custom settings that will command your lights and motorized shades to adjust immediately. Imagine tapping "Movie Mode" on your tablet or instructing your voice speaker to adjust the lights. Overhead bulbs will dim, while ground-level path lights will illuminate, faint enough to not distract from the screen. If there are windows in your space, motorized blinds will instantly lower, blocking out any ambient light. If you'd like to add colorful down-lighting features for a vibrant atmosphere, you can tune the color of your smart LEDs as well.

To get started on your dream home theater today by calling Northern Technology Solutions, LLC at (907) 229-2269 or by filling out our online form here.

No video selected.