Choosing a Smart Home Company: Why Work with Northern Technology Solutions
Enjoy a Certified Technology Partner You Can Trust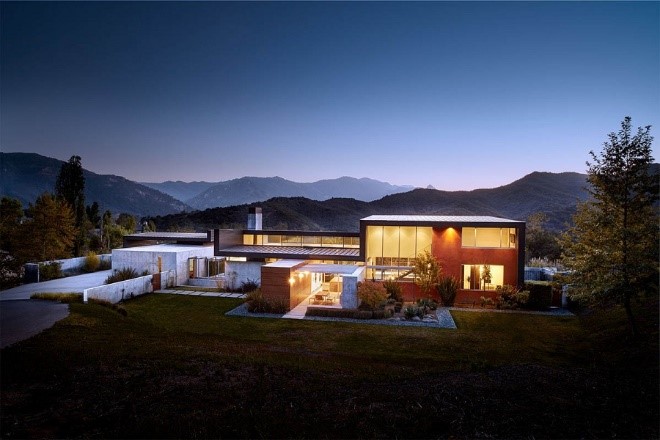 Enjoy a Certified Technology Partner You Can Trust
If you're considering an integrated technology system in your Anchorage, Alaska, property, you're probably curious about your options. Thanks to the ubiquity of smart home products, you may have considered a DIY approach. Or you might be thinking about a big-box store to help you install your system. In this blog, we'll show you why it's best to work with a certified, local smart home company for your next project. Want to learn more? Keep reading.
Experience
Installing individual devices may seem easy, but building and integrating an entire smart home system can be difficult. It's always best to consult a technology professional when you're considering a system for three reasons: cleanliness, cabling, and compatibility.
"Cleanliness" means that an integrator works clean. They won't make unused holes in your drywall or leave loose wires everywhere. An experienced integrator will find out precisely what you need during the discovery process and make any changes to the system before installation begins. Once you approve of the technology going into your home, you can count on a seamless installation. Whether that means speakers and lighting fixtures recessed with flush-mounted bezels, on-wall control panels that blend in with the decor, or more complex systems like motorized lifts that fold your TV display into the wall when you're not using it, we believe technology should never disrupt the look of your spaces.
That also means running cabling throughout your walls to ensure fast, reliable, and durable connections between devices. The right wiring will facilitate whole-home audio video, security systems, lighting, and more. However, you don't want a bunch of wires randomly thrown about your home: We provide easy-to-service structured cabling and racking of all your devices, so maintenance is simple and efficient.
And, of course, you can't forget about device compatibility. Will your lighting system work with your shades? Can your thermostat integrate with your smart home system? As technology professionals, we stay up to date on the latest news. We'll help find you the solutions that work for your system while offering the service you need.
Certification
As technology develops, there are more reasons than ever to seek out a professional installer. Professionals have the equipment to ensure you're getting full UHD, HDR picture on your flat-panel TV; to place and calibrate speaker systems for full coverage and no-peak zones; to set up a network to prioritize essential devices, and more.

So, how else can you tell that you're working with a credible professional? Ask about their certifications.

At Northern Technology Solutions, we're certified by the Home Technology Association. As one of the nation's leaders in smart home installer accreditations, we've proven our excellence at defining and building technology systems, providing customer service, and supporting our projects long after the installation is complete.

Want to learn more about working with Alaska's leader in smart home systems? Click here to get started.

No video selected.